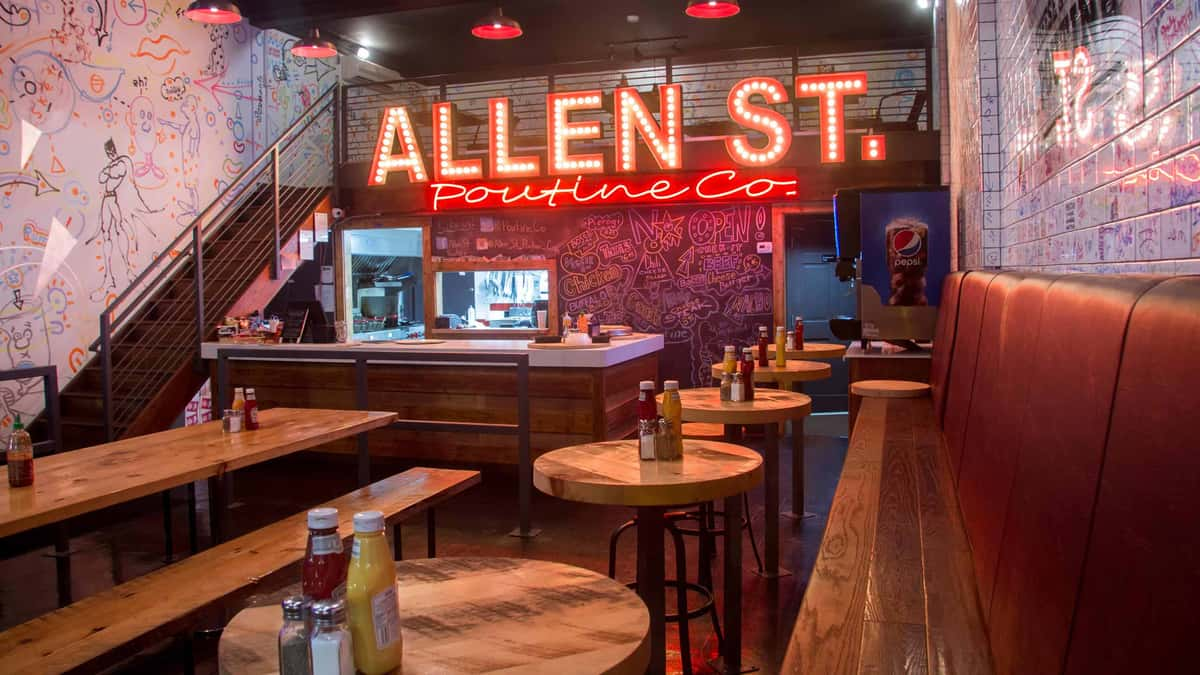 Buffalo's Best Poutine
Allen Street Poutine Company
Allen Street Today
Pou·tine (po͞oˈtēn) noun Canadian: a dish of French fries topped with cheese curds and gravy. Authentic poutine should not be confused with "fries and gravy" or "loaded fries." Until 2015 poutine was virtually nonexistent in Western New York.
It all began when Jake and Kostantine, our two young, but experienced Canadian restaurant owners acted on a hunch that Western New York held a niche market for authentic Canadian poutine. (We should mention here that the hunch was brilliant!) Location research and the advice of Marc, our "grizzled" marketer (who later joined us in ownership) led us to Buffalo's hip and artsy Allentown district, which is where we opened the doors to Allen Street Poutine Company in March of 2015.
We want you to be part of our family, so the next time you're in share your experience by using #poutineco and spread the poutine love!